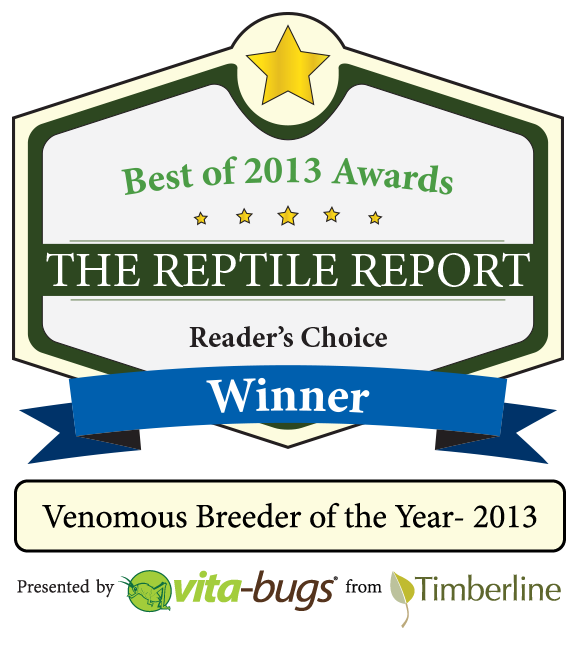 For those who don't know me, I've had a special place in my heart for reptiles, especially venomous snakes, since I was a teen. I have an extensive personal collection of some of the world's deadliest snakes some of which are from zoos and reptile institutes.
I have a Youtube channel through which you can watch my interactions with the snakes in my collection. I also have a Facebook page where I post exclusive content and answer questions from the many people who follow me.
---
---
---
Elapids
Here is a list of the snakes I've kept or currently keep (32 Genera, 100 species):
Acanthophis laevis, Acanthophis rugosis
Bungarus caeruleus, Bungarus candidus, Bungarus fasciatus
Pseudechis rossinolgi, Pseudechis colletti
Pseudonaja textilis
Ophiophagus hannah
Naja naja, Naja haje, Naja pallida, Naja annulifera, Naja annulata, Naja (un-named species), Naja nigricollis, Naja nivea, Naja siamensis, Naja sumatrana, Naja samarensis
Micropechis ikaheka
Dendroaspis polylepis, Dendroaspis jamesoni kaimosae, Dendroaspis angusticeps, Dendroaspis viridis
Calliophis bivirgatus
Viperids
Deinakistrodon acutus
Macrovipera l. turanica
Atheris squamigera, Atheris nitschei, Atheris ceratophora, Atheris matildae, Atheris hispida
Bitis gabonica, Bitis rhinoceros, Bitis nasicornis, Bitis caudalis, Bitis cornuta, Bitis schneideri, Bitis somalica, Bitis arietans, Bitis peringueyi, Bitis apropos, Bitis parviocula
Echis sochureki, Echis pyramidum, Echis coloratus, Echis multisquamatus, Echis leakyi, Echis ocellatus
Cerastes cerastes, Cerastes vipera
Montivipera xanthina, Vipera ammodytes
Daboia palestinae, Daboia russelli, Daboia siamensis, Daboia mauritanica
Pseudocerastes fieldi
Azemiops feas
Causus rhombeatus, Causus defilippii
Crotalids
Agkistrodon piscivorus, Agkistrodon contortrix, Agkistrodon bilineatus , Agkistrodon taylori, Agkistrodon laticinctus, Agkistrodon phaeogaster, Agkistrodon pictigaster
Crotalus horridus, Crotalus basillicus, Crotalus willardi, Crotalus pifanorum, Crotalus simus, Crotalus terrifficus
Cryptelytrops purpureulomaculatus, Cryptelytrops insularis
Trimeresurus boornensis, Trimeresurus hageni, Trimersurus puniceus, Trimeresurus mangshanensis
Bothrops asper, Bothrops atrox, Bothrops alternatus, Bothrops diporus
Bothrops moojeni
Bothrechis schlegelli, Bothrechis laterallis, Bothrechis supercilliarius
Tropidolaemus wagleri
Protobothrops cornutus, Protobothrops jerdonii xanthomelas, Protobothrops tokarensis, Protobothrops elegans, Protobothrops mucrosquamatus
Ovophis okinavensis
Calloselasma rhodostoma
Gloydius ussuriensis
Sistrurus miliarius
Thank you very much for the donations to keep this show rolling.

Donations
The following people made a donation recently:
Mayala McCormick
Kevin Whitacre
Andrew Saba
Cody Short
Elizabeth Hart
Christoph Voigt
Steven Jacobs
Jimmy Markgraf
Elizabeth Cadorette
Ian Woodrow
Thomas Tomlinson
Martina Fuchs
Andrew Bryant
Suzanne Johnson
Elizabeth Cadorette
Sarah Green
René Petersen
Brian Murphy
Jimmy Markgraf
Sarah Green
Brian Murphy
Dru Boudreaux
Kerry Searle
Mathias Jeremiassen
Emily-Rose Dawson
Lee Richards
Elizabeth Hart
Todd Ruston
Kristin Bennett
Elizabeth Cadorette
Leslie Grothaus
Brett Casteel
Cody Short
Edward P Ronayne
Deborah Buntzen

Jack Facente

Hanida LeMay
Jaycob Hickey
Alistar Storage & Commercial
Amanda Rose
Cynthia Schneider
Igor Miglez
Lanette Burroughs
Wout Wynants
Kimberly Vasquez
Christine White
Paul Cooper
Harold Stambaugh
Fred Tarnaski
Darby Talbert
Cheryl Borders
Craig Saxton
Keith Rippon
Thomas Sonza-Novera
Sarah Johnson
Margan Morawski
Jonathan Hurdle
Roger Royal
Ralf Drescher
Serguei Tchaika
Kyle Larson
Martina Fuchs
Chesney Migl
Alvin Corbin
Jessica Hanes
Deborah Buntzen